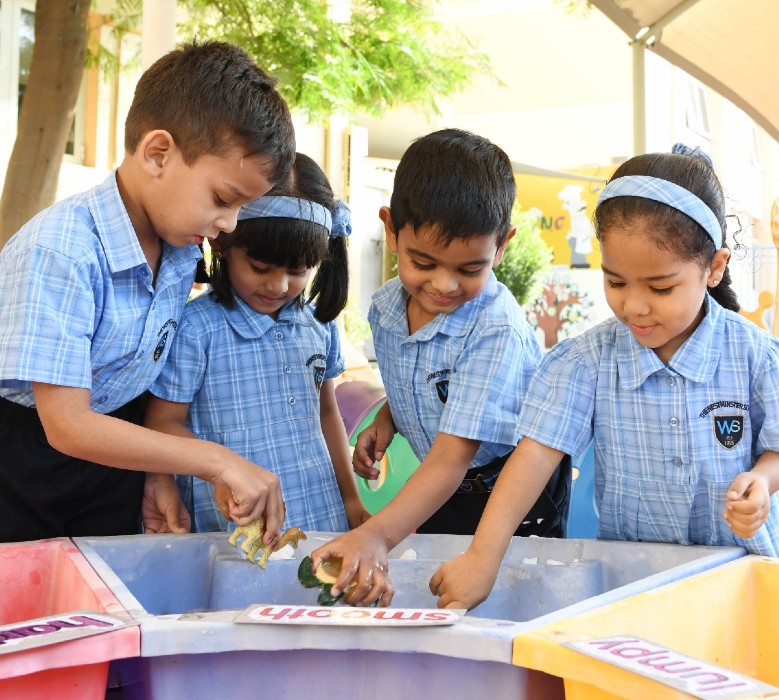 Our School
The Westminster School follows the National Curriculum for England and prepares students to take the International General Certificate of Secondary Education (IGCSE), Advanced Subsidiary (AS) and A Level Examinations of the Universities of Cambridge, Oxford AQA and Pearson Edexcel.
The Westminster School offers students a number of benefits, which include:
International Curriculum
Child-centric programmes
Value based education
Custom built campus
Personality development and character building
Dedicated staff
Friendly and happy atmosphere
Motto of our school
"Empowering Learners, Creating the Future"
The aim of the school is to foster and emphasize an appreciation of knowledge and to prepare students for a socially changing and technologically advanced society. The Westminster School lays the foundation from which students can pursue university levels of education or professional career paths suited to their talents and interests.
The spacious, purpose built premises provide separate facilities for boys and girls from Year 7 onwards. The Westminster School provides a secure, supportive environment, which nurtures learning and understanding, with a continued commitment to excellence.
The focus of our school is child-centred based on our guiding principles which encourage us to:
Develop in students, the quest for knowledge and proficiency in written and oral communication skills.
Develop the capability for sustained hard work, commitment and analytical thinking in students, preparing them for Higher Education and Challenging Careers.
Prepare all students to become responsible, thinking, contributing and above all, caring members of a global society.
With students from over 70 nationalities, The Westminster School is proud of its international character, and the culturally rich environment we offer our students. Students have the opportunity to study and work together with others from different cultures and backgrounds; as a result, the school provides widely diversified academic and extra-curricular activities suitable to the school community members, in the process enhancing their knowledge of the world.