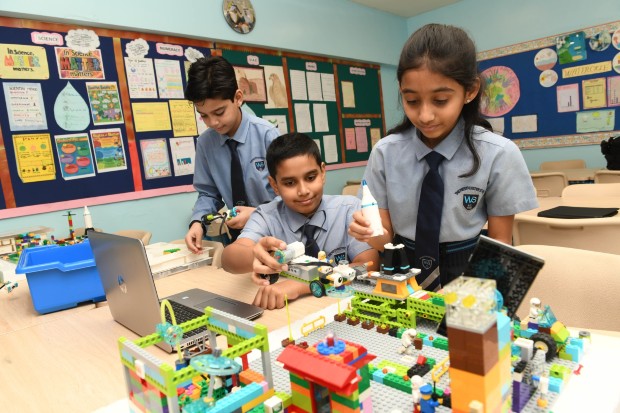 Academic Performance
Remarkable Examination Outcomes!
Celebrating Outstanding Academic Achievements at The Westminster School, Dubai
Our heartfelt congratulations to the remarkable students of The Westminster School, Dubai who have showcased exceptional determination and resilience in the face of unprecedented challenges. These students persevered and their dedication has yielded yet another year of remarkable examination results.
The commitment displayed by these students has been nothing short of inspiring. Through turbulent times, they remained steadfast in their pursuit of knowledge and academic excellence. Their unwavering dedication to their studies, even in the midst of uncertainty, is a testament to their strength of character and their commitment to their future goals. Parents' encouragement, support and belief in the potential of these students have undoubtedly contributed to their success.
Turning our attention to the examination results, the achievements are truly impressive. For the A-level examinations, among the 180 students, an impressive 60% of entries secured grades A*- B, while an outstanding 80% achieved grades A*- C. Similarly, in the IGCSE examinations, out of 319 students, an impressive 55% of entries achieved grades A*- B, and an exceptional 80% attained grades A*- C. Notably, over 75% of the entries for both A-levels and IGCSE examinations have either met or exceeded their stretched target, showcasing the students' commitment to academic growth.
It is not only the numbers that impress but also the stories of individual success. Some of the IGCSE toppers had the privilege of celebrating their achievements alongside the Executive Leadership members at TWS. This momentous occasion marks the culmination of their hardwork and dedication, and it is a reminder that with determination and the right support, excellence is attainable.
Congratulations once again to the students, teachers, staff and parents of The Westminster School, Dubai. Their collective efforts have resulted in a year of outstanding results, and we look forward to witnessing the continued success of these bright individuals as they embark on the next chapter of their academic journey and beyond.
TWS Toppers 2022- 2023

A Level