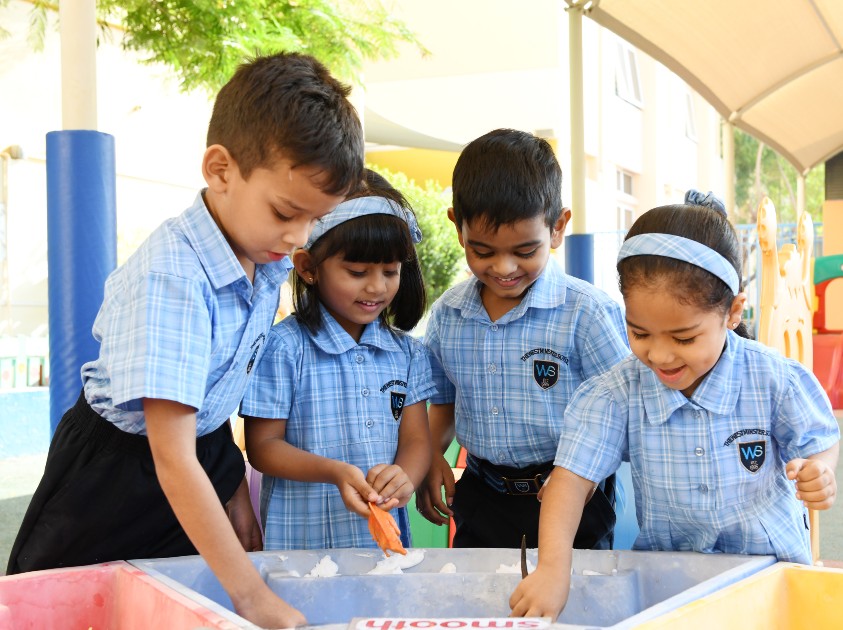 Foundation Stage
Ages: 3 years old and 4 years old
Early Years Foundation Stage comprises of Foundation Stage 1 and 2. Initiation into the school through fun-filled and stimulating activities by caring teachers helps each student to view schooling very positively, an attitude which contributes immensely towards developing lifelong learning skills.
This ensures that the transition from home to school is easy and enjoyable. The learning in a safe, secure and happy environment leads to healthy social and interactive skills, greater self-esteem and good development of basic cognitive and motor abilities.
Curriculum Overview
Our aim at The Westminster School, Dubai is to ensure the holistic development of all students as every child is unique.
The Foundation Stage curriculum is designed to provide opportunities for students to explore and investigate, share thoughts, ideas and feelings through a play based approach to learning.
The syllabus is based on learning opportunities in the seven areas: 3 prime areas and 4 specific areas.
Personal Social and Emotional Development
Physical Development
Communication and Language

Literacy
Mathematics
Understanding the world
Arts & Design - Expressive Arts & Design
All the seven areas of learning are important and are linked to each other. A combination of both play and hands on activities form the foundation of the learning in the early years.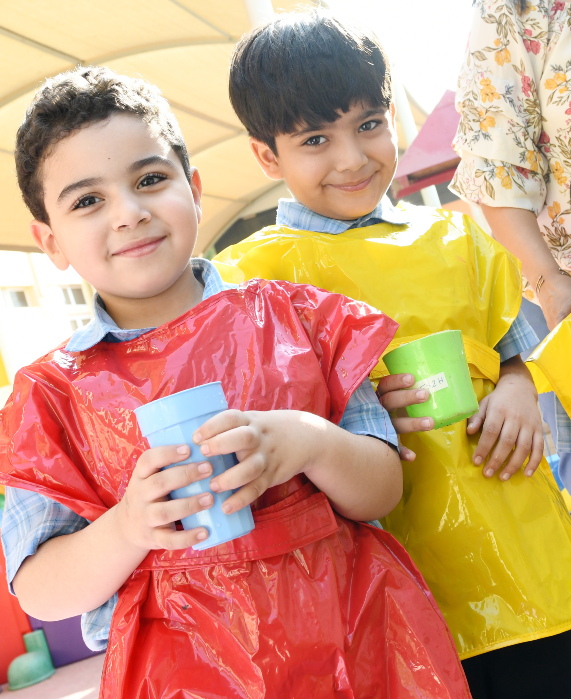 A lot of care is taken in planning and delivery of the curriculum which is a balance of child led and adult initiated activities to meet the needs of all groups of students.
The Westminster School Dubai believes in fostering the relationship between home and school to wider community. The young learners feel secure, safe and happy in the nurturing environment of the foundation stage.
The Foundation Stage children are suitably prepared for literacy and numeracy. Phonic methods and well-graded writing patterns follow a comprehensive foundation-building programme focusing on listening, speaking, reading and writing. The programme is geared for developing self-esteem, social and interactive skills, in addition to the basic cognitive and motor abilities. Learning takes place directly through formal teaching including ICT (Information and Communication Technology) and an activity-based programme. The focus is on both individuals as well as group activities.
Arabic Language: Students in the Foundation Stage are introduced to Arabic language and dedicated lessons delivered by Arabic specialists take place from FS2.
Integration of STEAM, theme based learning and coding into the curriculum is an intrinsic feature of learning in the Foundation Stage.
By the end of Foundation Stage, students will be confident and comfortable in the school environment. They will have the knowledge of core concepts in order to prepare them for the National Curriculum for England in KS1.